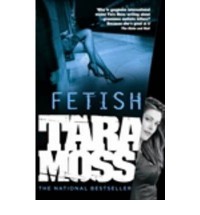 It's been two months since Pandora English arrived in New York. Two months since her life changed and she found herself in the world of the supernatural.
In the next part of her journey, she discovers what it means to be the 7th of the Lucasta family.
Pandora, ever since she arrived has formed some connection with Lieutenant Luke, but there is one problem: He is a ghost, who she can only see. They have a complicated relationship, but he seems to be the only one that understands her. Whether that's because he understands what it is like to live in this kind of world, or something else. But it doesn't seem any other guy can compare, unfortunately.
That's not the only thing she has to deal with. There are Athanasia and her followers, who are bound to get revenge on Pandora for staking Athanasia previously. Of course they don't care it was done in self defense, because they are only out for themselves. It sure doesn't help when she has Dues, a head-honcho vampire protecting her against the pack of girls.
The plot. Was quite interesting and we got to learn some new information. While in the previous book it was about Athanasia and her product, which was blood related, this book we start to understand more about the world.
A new woman has turned up in town, and her Aunt-Celia seems to know more about her than Pandora does, and as events develop, she discovers that she can do more than work at a magazine.
I enjoyed this book much more than the previous, as you start to come to grips with the supernatural world, what Pandora's possible role in it, and that she was always meant to come to Spektor.
Verdict: 4/5