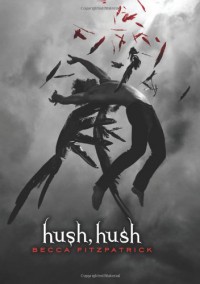 Posted @ my blog
The Book Twins | YA & Adult reviews
In Becca Fitzpatrick's Debut novel, introduces to a love, supernatural story that will excite you to the very core.
Meet Nora Grey. Good student, haunted by the death of her father, but unlucky in love, until new guy, Patch walks through the door she never met someone who she felt she could fall in love with.
Nora has been through a lot recently. Her mom is trying to keep the two of them afloat, but that means she has to travel more than normal.
When Nora finds herself in the middle if a battle of supernatural influences, she will start to wonder why she got involved in the first place.
This is a novel is good, evil and falling in love with the person you least expect.
I really loved this book. To have an angel go from hating to falling in love with you is not something you find often. If I was in Nora's shoes, I might have run for the hills in the beginning.
When new students turn up in town, Nora and her best friend Vee find themselves head to head with them, but what they don't see is that they might not have good intentions as they would have liked to believe.
I loved reading about Patch and Nora's relationship, as they spent time together and gradually found themselves falling in love. There was definitely a lot of swoon worthy moments. During my re-read of this book, it made me remember how much I adored them, and loved Patch. Originally I thought Vee was annoying, but I found myself understanding where she was coming from.
Verdict: 5/5